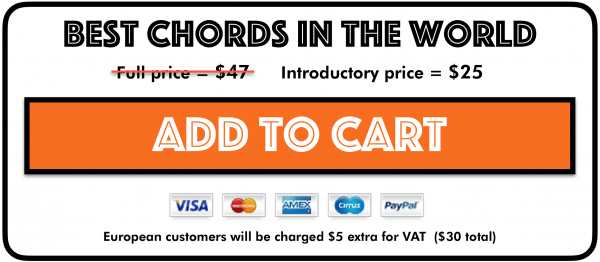 "Chord progressions are everything in music"
At the heart of every great song is a great chord progression.
You can't write a great song without having a great chord progression first.
If the chords aren't quite right, then the whole song won't be quite right.
The chords are the foundation that everything else is built on – bass lines, melodies and chord voicings are all guided by the chord progression. So to write great music, first you have to learn to write great chord progressions.
As a composer, one of the main challenges is writing new and interesting chord progressions time after time – for each new song you compose.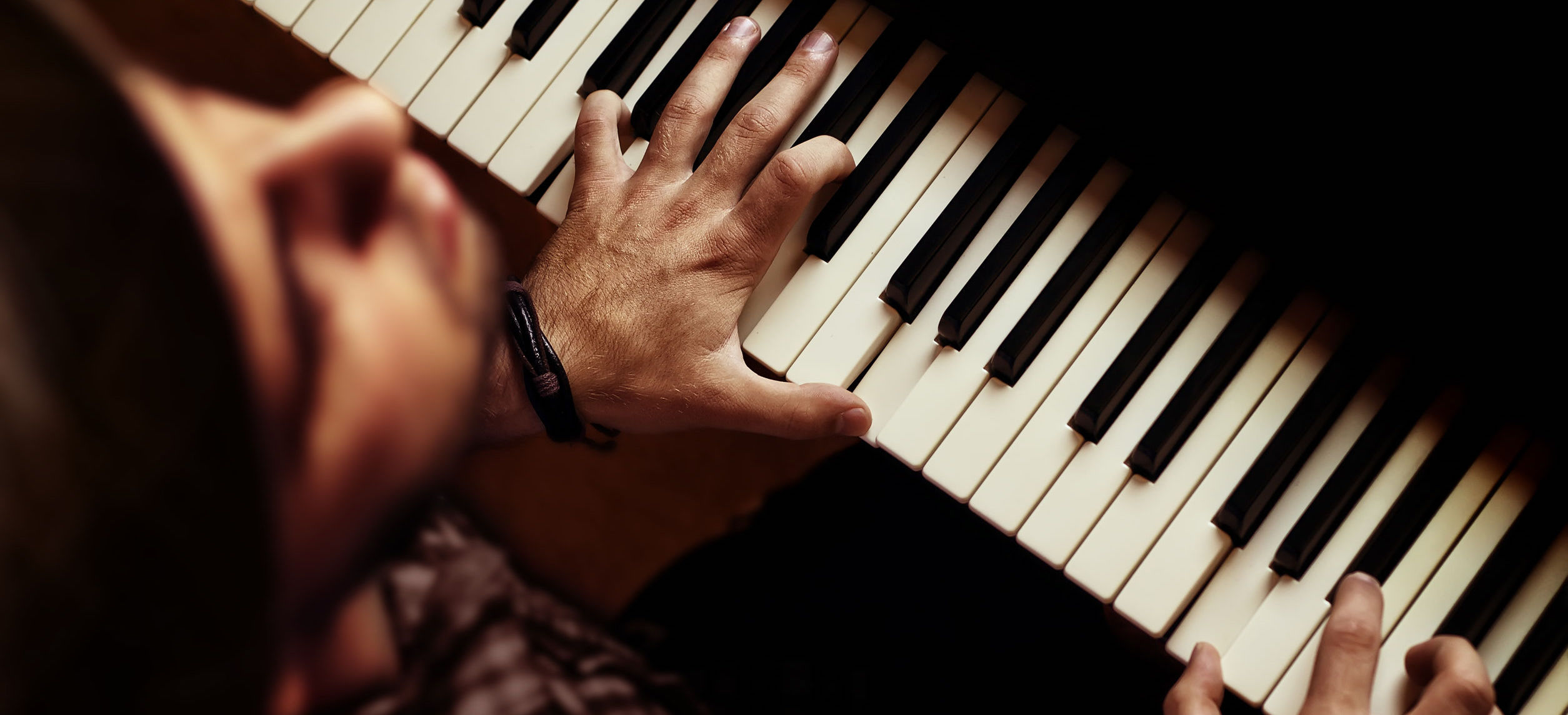 In my early years of composing, my chord progressions were basic – which made all of my music sound basic – no matter what I tried.
I used to spend weeks and weeks working on one piece of music, but I couldn't get it to sound the way I wanted.
I now realize that this was because the original chords I was writing to weren't solid to begin with – so everything I did sounded bland, no matter what.
Sometimes I'd hear a more advanced piano player play something really nice, but I could never get to the keyboard in time to see what they were playing. The music had moved on and it was lost forever.
10 years later, I now have a Masters degree in composition, I've read a lot of books on harmony and spent thousands of hours at the piano searching for new sounds.
I now know how to write great chord progressions – every time – and I've put some of the finest chord progressions I've discovered into sheet music for you.
BEST CHORDS IN THE WORLD
'Best Chords In The World' is my brand new ebook / video bundle. It gives you the sheet music to 30 of my favorite chord progressions of all time.

The chord progressions take you through a range of musical styles and are organized by genre:
'The Emotional' – we start out with 4 Diatonic Pop progressions (#1-4)
'The Hypnotic' – Looping Minimalist Style Progressions with subtle modulations (#5-8)
'The Exotic' – Latin Jazz Progressions, full of lush chord voicings and played to a Latin beat (#9-11)
'The Intimate' – impromptu sounding jazz progressions for solo piano (#12-17)
'The Spectacular' – Jazz Fusion Progressions with notated improv sections (#18-21)
'The Raucous' – Cuban Montuno Progressions (#22-24)
'Unforgettable Jazz Piano Endings' (#25-30)
This is exactly what I was searching for 10 years ago – something that gives you some of the finest sounds out there but without having to spend years searching on your own.

And the best part – you can use these exact chord progressions in your own music!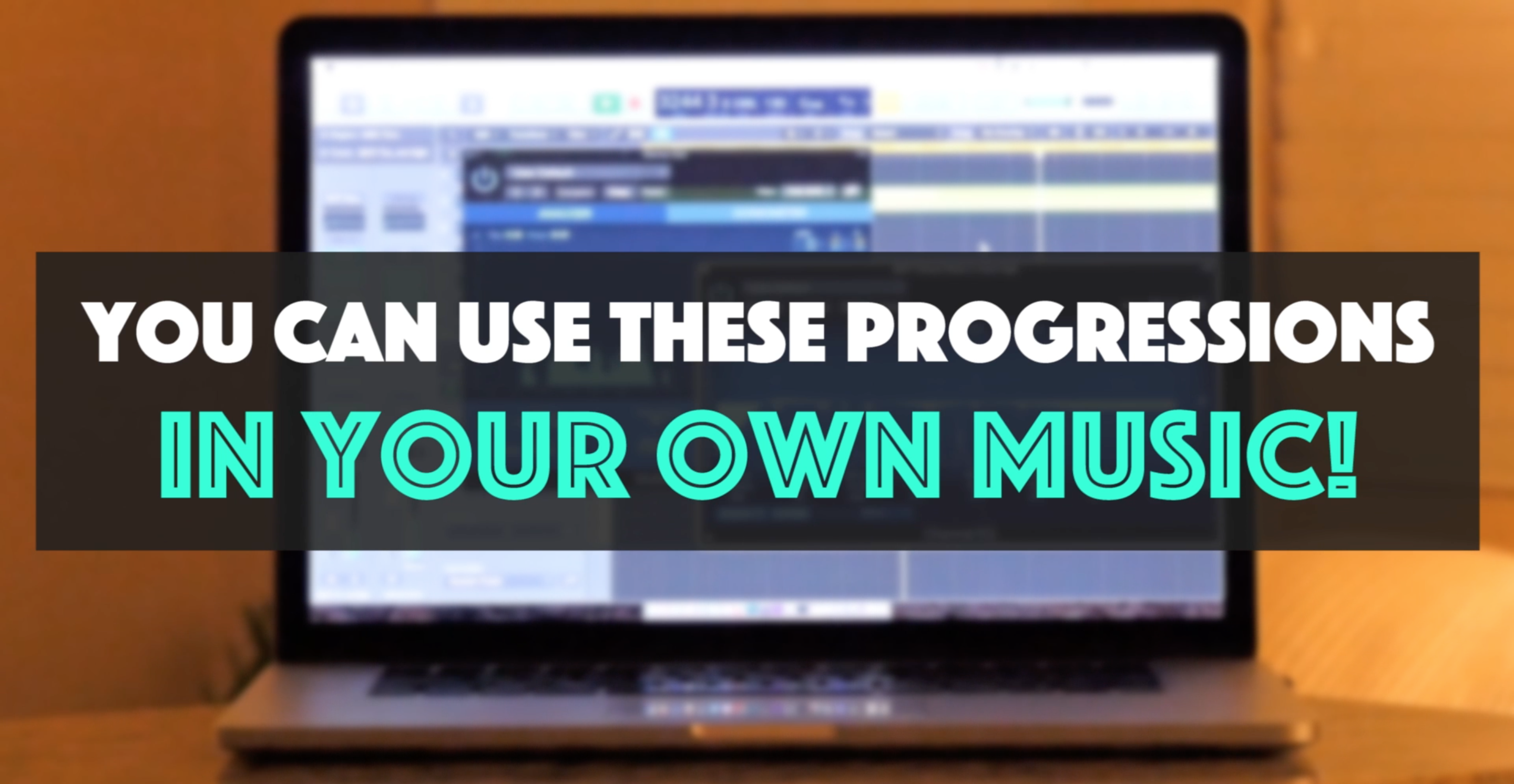 That's right – it is my pleasure to share these with you and I WANT you to do great things with these progressions.

What Does It Come With?
Best Chords In The World ebook – 34 pages of detailed sheet music showing you 30 of the best chord progressions in the world, PLUS additional variations and reharmonizations to these progressions.
Dozens of sweet chord VOICINGS throughout – take them and use them in your own playing

4 transcribed solos full of licks for you to use in your own improv
8 Videos (50 minutes): Watch me play the progressions in real-time, and half-speed (either login to the Member's Area or download to your computer!)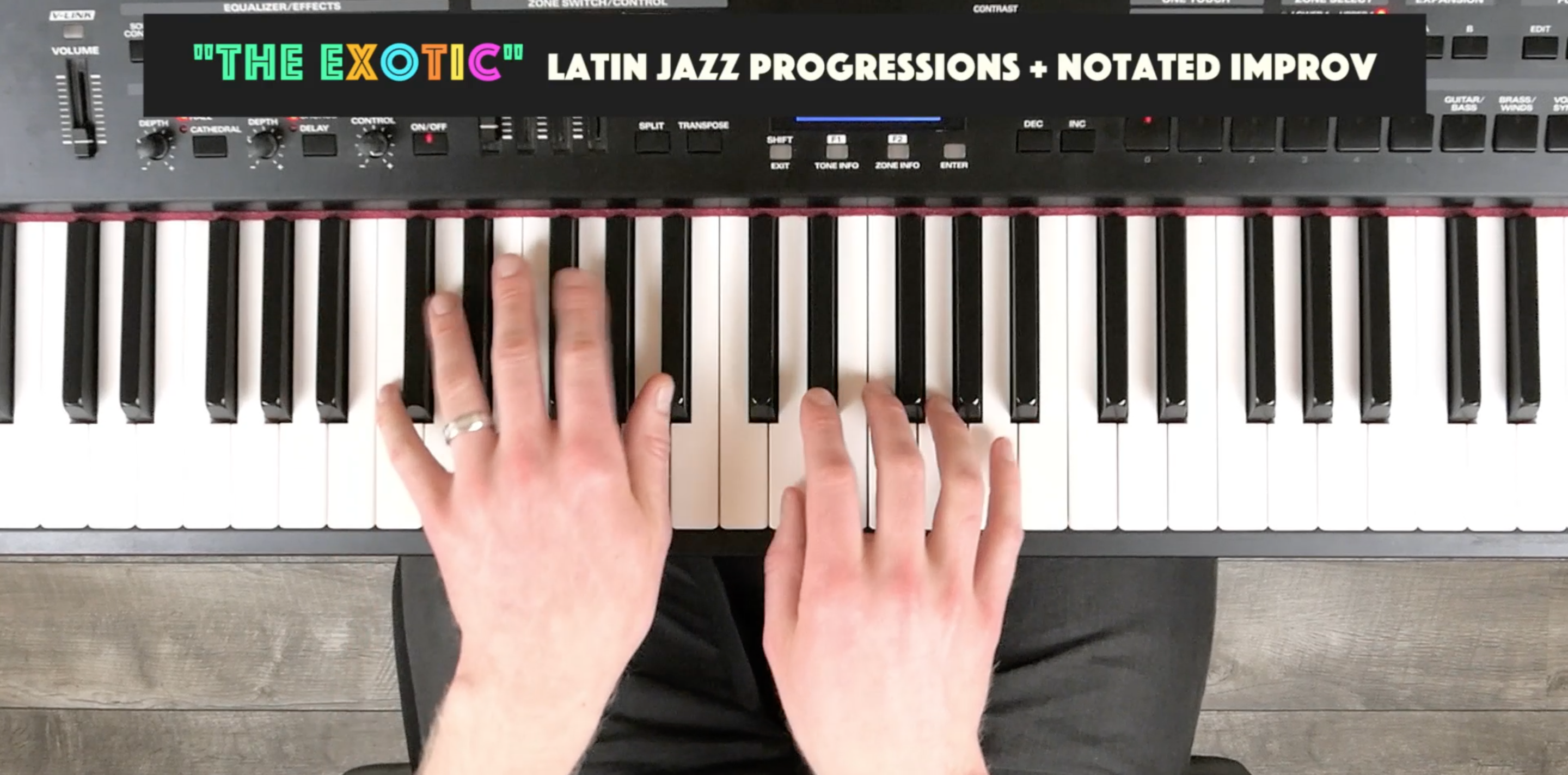 MP3 backing tracks and recorded performances
MIDI files: attention music producers – you can use my playing in your tracks!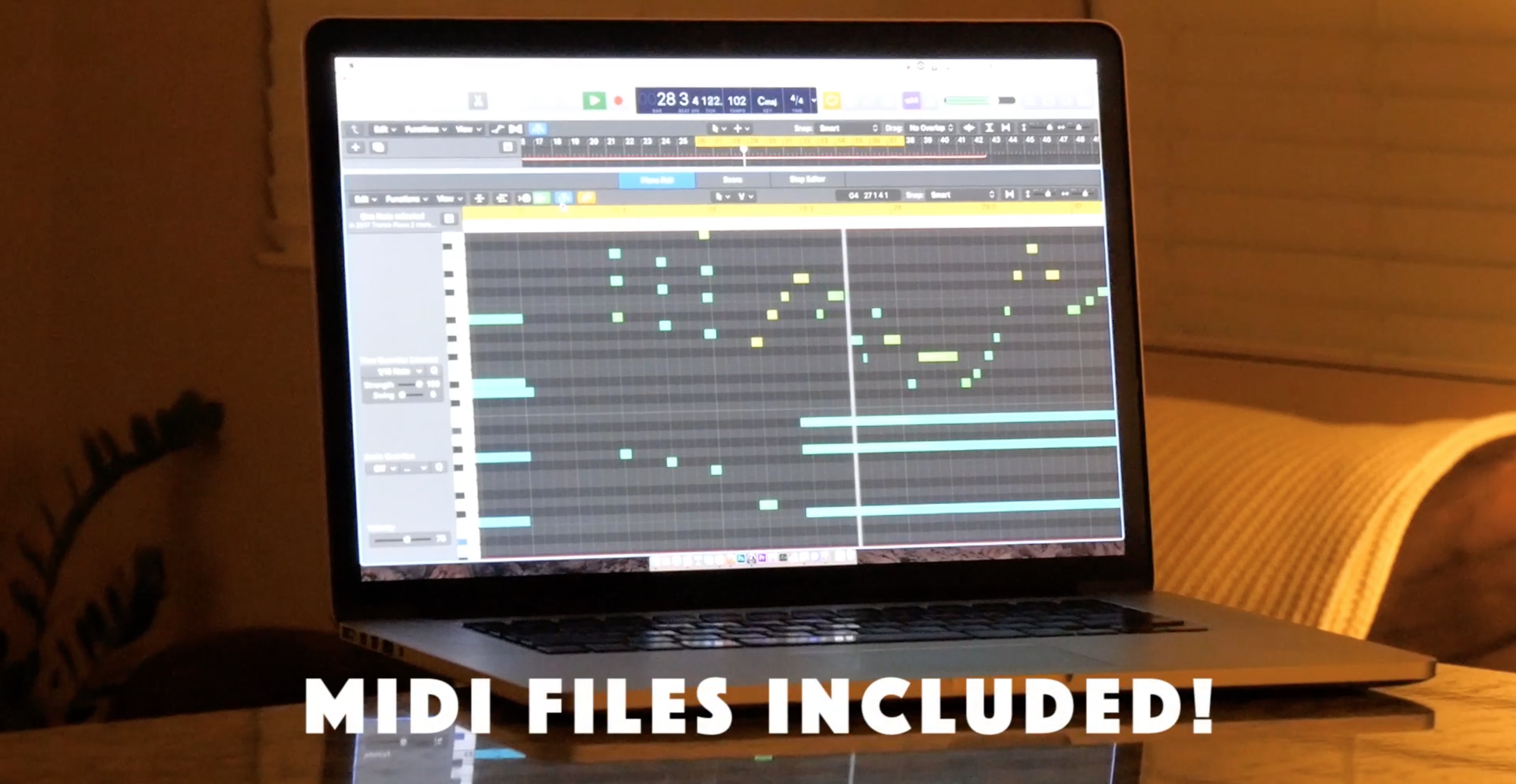 'Exploration of Harmony' ebook – my 40 page guide to harmony where I explain the theory behind the progressions and show you how to write your own killer progressions from scratch.
Amazing Bonus: I'm also including my '3 Emotional Pieces' ebook which gives you the full sheet music to my most popular jazz pieces – Falling In Love For The First Time, Venice Beach In Winter, and Dancing With You.

Who Is It For?
Piano players, Composers, and Music Producers.

Anyone interested in learning the harmony behind a RANGE of styles – this package is focused mostly on jazz (21 Jazz progressions) but it starts out with some Pop / Diatonic progressions too (9 Diatonic progressions).
And if you liked my '3 Sweet Chord Progressions' video on YouTube, then you will LOVE this bundle – which is perfectly inline with that original video, but goes a lot further and packs in 30 progressions, dozens of voicings and even transcribed solos too.
What Will You Achieve?
You'll learn 30 amazing chord progressions that you can casually play in any situation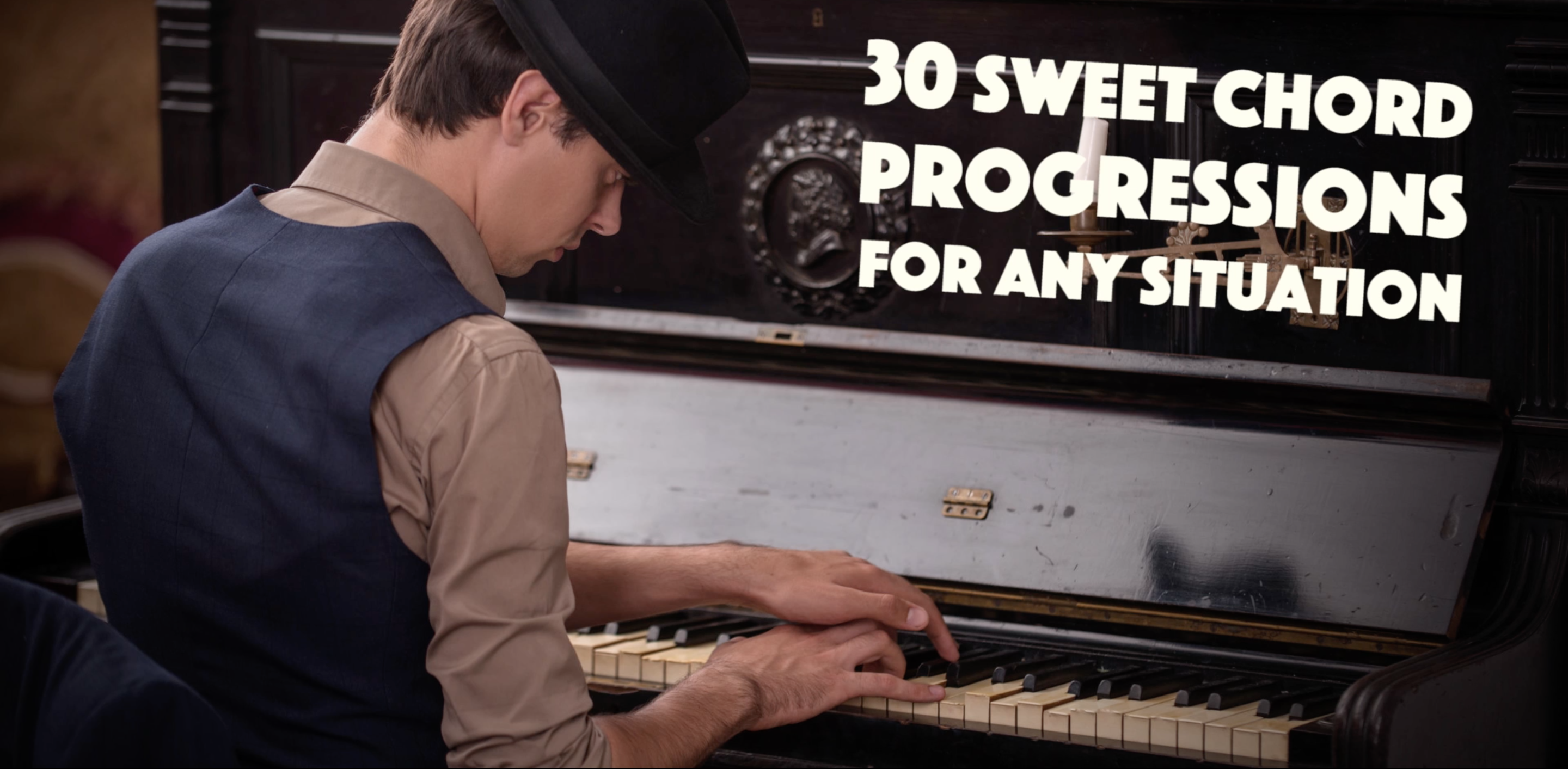 You'll discover how to write your own killer chord progressions – with my accompanying 'Exploration Of Harmony' ebook
Get the upper hand on other composers / music producers and use my exact progressions or rearrange them in your own music
New Inspiration: Get fired up by some of the finest chord progressions, voicings and solos for all of your future music making
Get 10 years of chord searching INSTANTLY, without having to reinvent the wheel or spend thousands of hours searching for them
The cure for bland playing: In short, this book is designed to be the cure for bland playing – so if you've ever felt the way I used to feel during the first 10 years of my playing – that my playing sounded bland – well this package is designed to put an end to bland playing, once and for all.
What If I Don't Like It?
As always you have my 90 day money back guarantee – so you can try the whole bundle risk free. If for any reason it's not right for you – just email me and I'll refund 100% of your purchase.
And your purchase directly supports my free video making on YouTube.
Sound Good?
Get inspired and start making better music today: